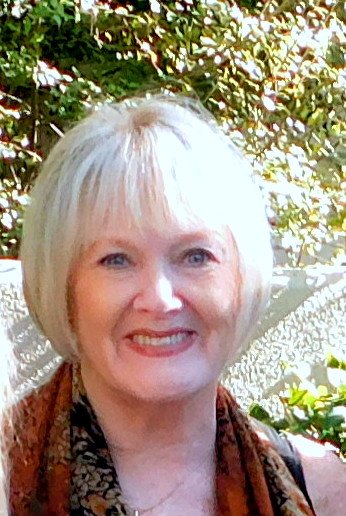 Hello, I'm Dorla and I live with my husband Gary and our adorable dog, Sophie. I have two grown sons and 4 grandchildren. I am a fairly new transplant to East Texas having bought a home in Holly Lake Ranch in 2012. I was born in California and raised on a lake in Michigan. At age 13 my family moved back to California where I worked and played hard! My friends tease me and refer to me as a "Jack of all trades" but truth be known I love learning new things to stimulate me. I love helping people and always have worked in the public's eye. My colorful past includes 12 years as a licensed nurse, 12 years as an independent contractor working Federal disasters as a FEMA housing inspector. I filled in down time with inspections on catastrophic insurance claims and also did housing damage inspections for Farmers Insurance.
When I was available I was the captain on a scuba diving charter boat. I love the water and held a USCG 100 Ton Masters license for approximately 25 years. We lived on a 60-foot world cruising Ketch with the ocean as our back yard. Upon selling the Ketch we moved to Oregon. My brother in law, a realtor in Oregon, suggested I get my real estate license and it made a lot of sense since both my father and grandfather had been real estate brokers. I went to work for RE/Max on the central Oregon coast and found I had a real passion for the work. My father took ill so I returned to California, it was there that I worked in property management for 8 years.
My husband and I enjoy golfing as well as boating so I googled golf course homes. I found Holly Lake Ranch and frankly it looked too good to be true. After a week visiting the ranch we were anxious to purchase our home there. I knew I wanted to sell homes and share the beauty of East Texas with others. I still marvel at the beauty, fabulous wildlife, deer, lakes, beautiful Pines we are known for and the peaceful existence this area has to offer. Every day here excites me!
I will work hard, be honest and listen to your desires so I can guide you on your journey to fulfilling your dream! If circumstances require you to move away, I will help you sell your home to continue your desired path.
I am a member of the National Association of Realtors, Texas Association of Realtors, Greater Tyler Association of Realtors (MLS) and the DFW MLS. I sincerely look forward to meeting and working with you!
Call Dorla at 903-253-3239 (cell) any time or contact our office by calling 903-769-4203. You can also send an email if that's easier for you.